A1-premium Established in 2015, A1 Premium has a long and proud history and Success as an independent global Content Provider. We provide high quality business model globally, build satisfying goodwill and are committed to enthusing customers worldwide.
We are a proud, independent and responsible global service provider. Today, A1Premium is one of top ten IPRN providers because of its loyal customers. We have several carrier connections in over 100 markets and countries globally, which makes us the world's most international existence. Last few years we have significantly increased our exposure to emerging markets, which will be a catalyst for our growth.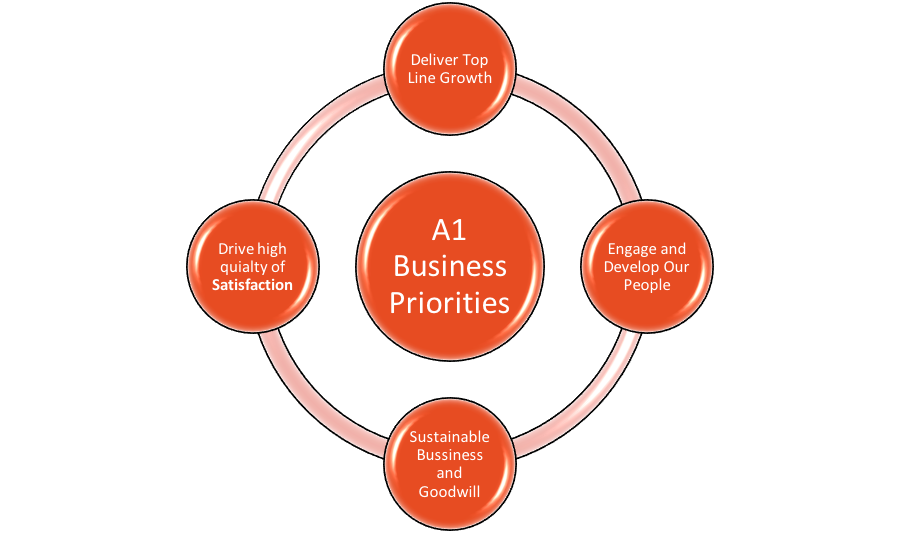 We are committed to long-term value creation. The A1Premium strategy is built around four business priorities for action. They are designed to enable the Company to win in the marketplace, focus on the long-term sustainability of our business and continue to delivering growth and shareholder value.
Our values represent what we stand for as a strong and satisfying service and content provider, a business partner and an employer. They are reflected in We Are A1 Premium. We build true human connections and break down barriers, because we believe great moments of shared experiences are the best in life.
We are inspired by consumers to enhance, develop and extend that same passion to all of our brands, services and activities. We are brand builders. The A1Premium® brand defines and unites us while our many local, regional and global brands make our portfolio diverse and unique.
People are at the heart of our company. We see our strength in trust, diversity and progress We stand by our values: passion for quality, enjoyment of life, respect for people and for the planet.
We always advocate for responsible service. We are committed to our communities and strive to consistently improve the impact we make on the field.
We work with our customers and partners to grow together and seek to win with integrity and fairness.
And we are convinced that by staying true to these commitments, we create value for our Customers. We Are A1Premium!